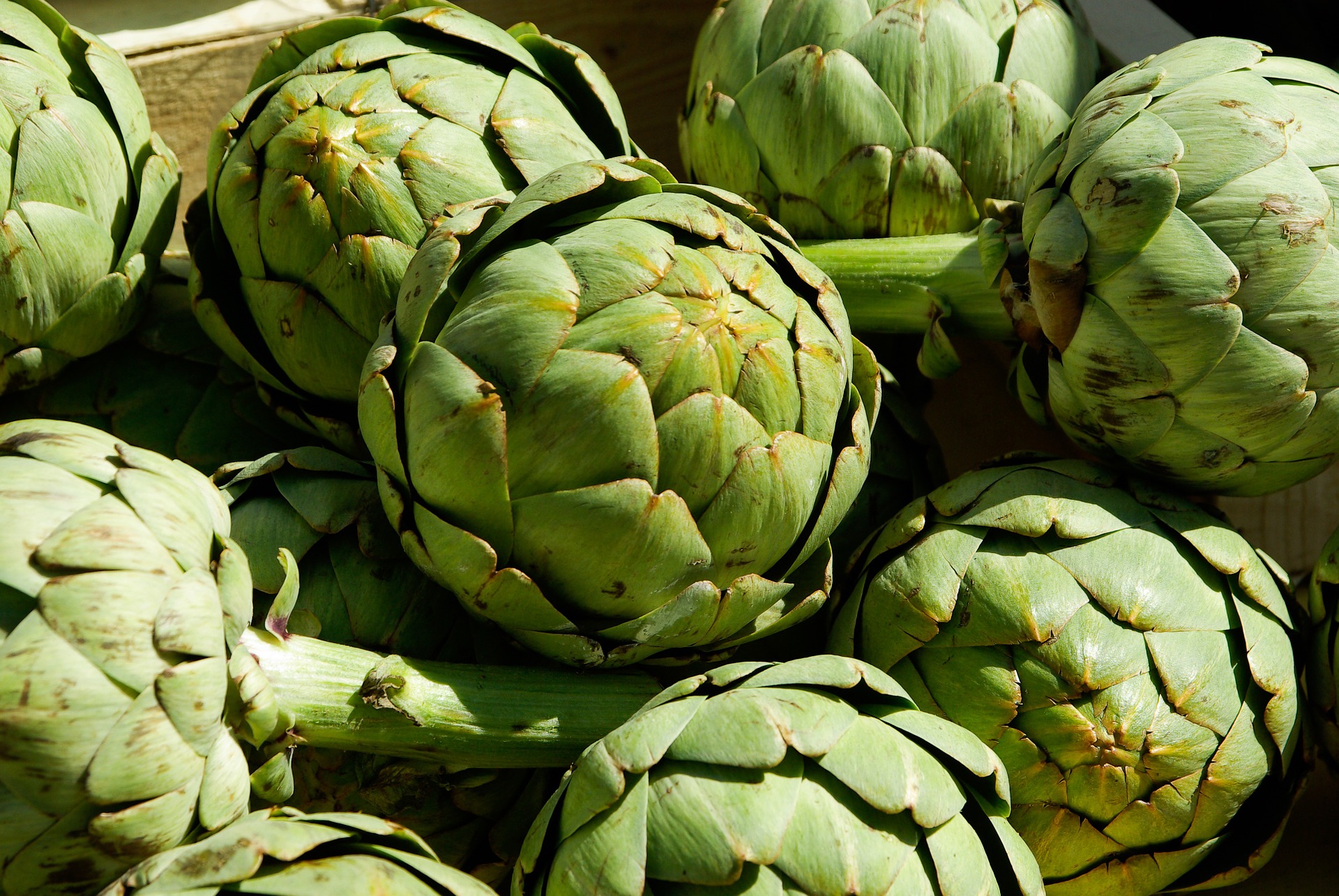 The artichoke has Arab origins. The artichoke originates from the Mediterranean coast, probably from Sicily or from Egypt or from the Canary Islands.
According to mythology, it tells that the god Jupiter fell in love with Cynara a beautiful blond girl (ash blond), who rejected and to annoy her decided to transform it into Cynara Scolymus: in artichoke.
It is said that the Romans and the Greeks already consumed it, but it is thanks to Catherine of Mediccis, whom they loved, that during the Middle Ages and introduced to the Italian court. Despite the belief that the artichoke was an aphrodisiac and was not good to consume, she continued to do so and had the doctors accept it. At that time it was expensive and it was considered rich food.
In America the artichoke was introduced by the French in Louisiana and by the Spaniards in California. It was also extended to Chile and in the Argentine Pampa.
Artichokes belong to the Asteraceae or Composite family and to the genus Cynaras. They need a warm climate and it is a seasonal plant (biannual and trianual). It can reach a height of 1-1'5 meters. Of height. It grows on land: calcareous, rich, neutral, in depth and warm.